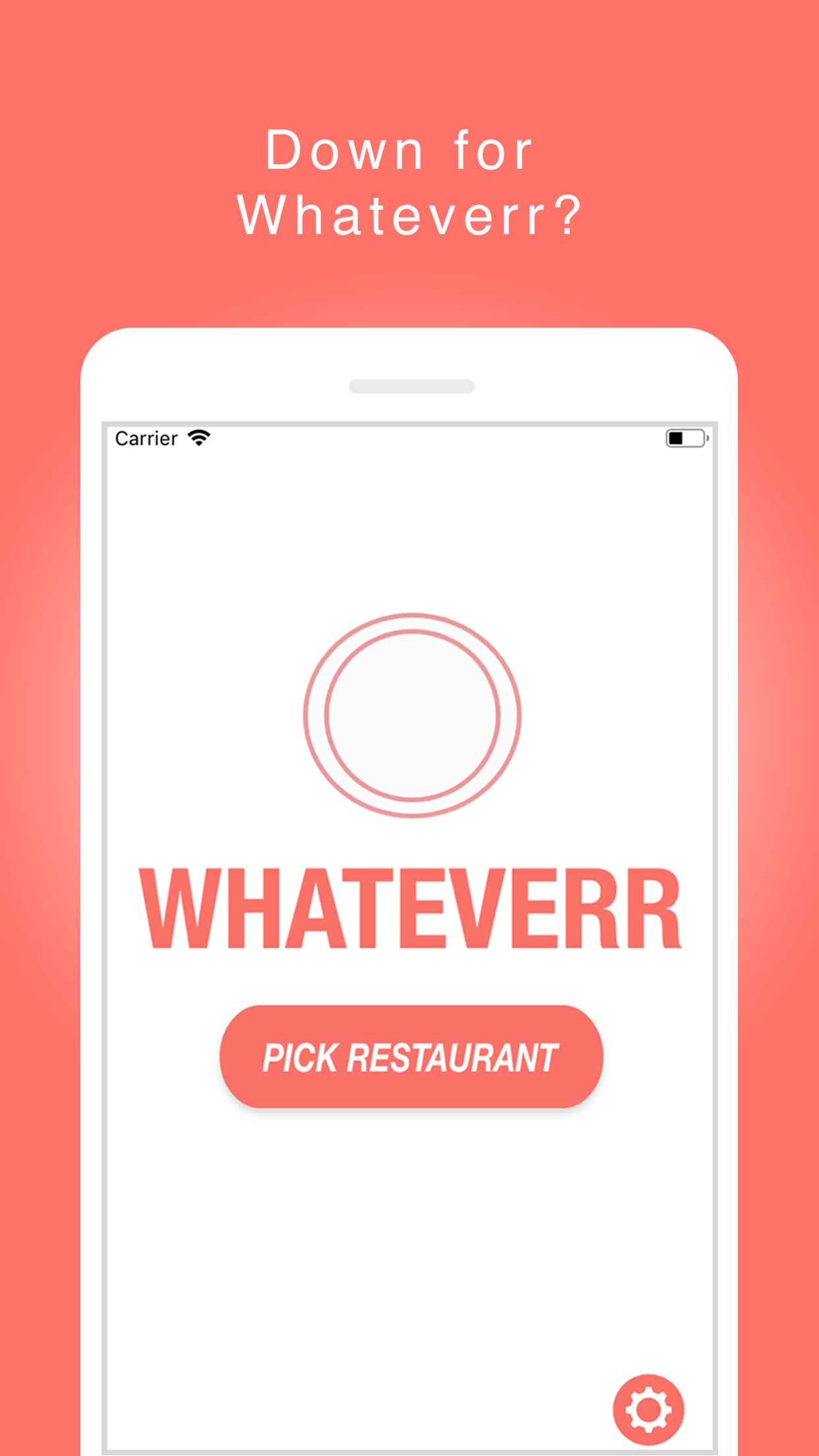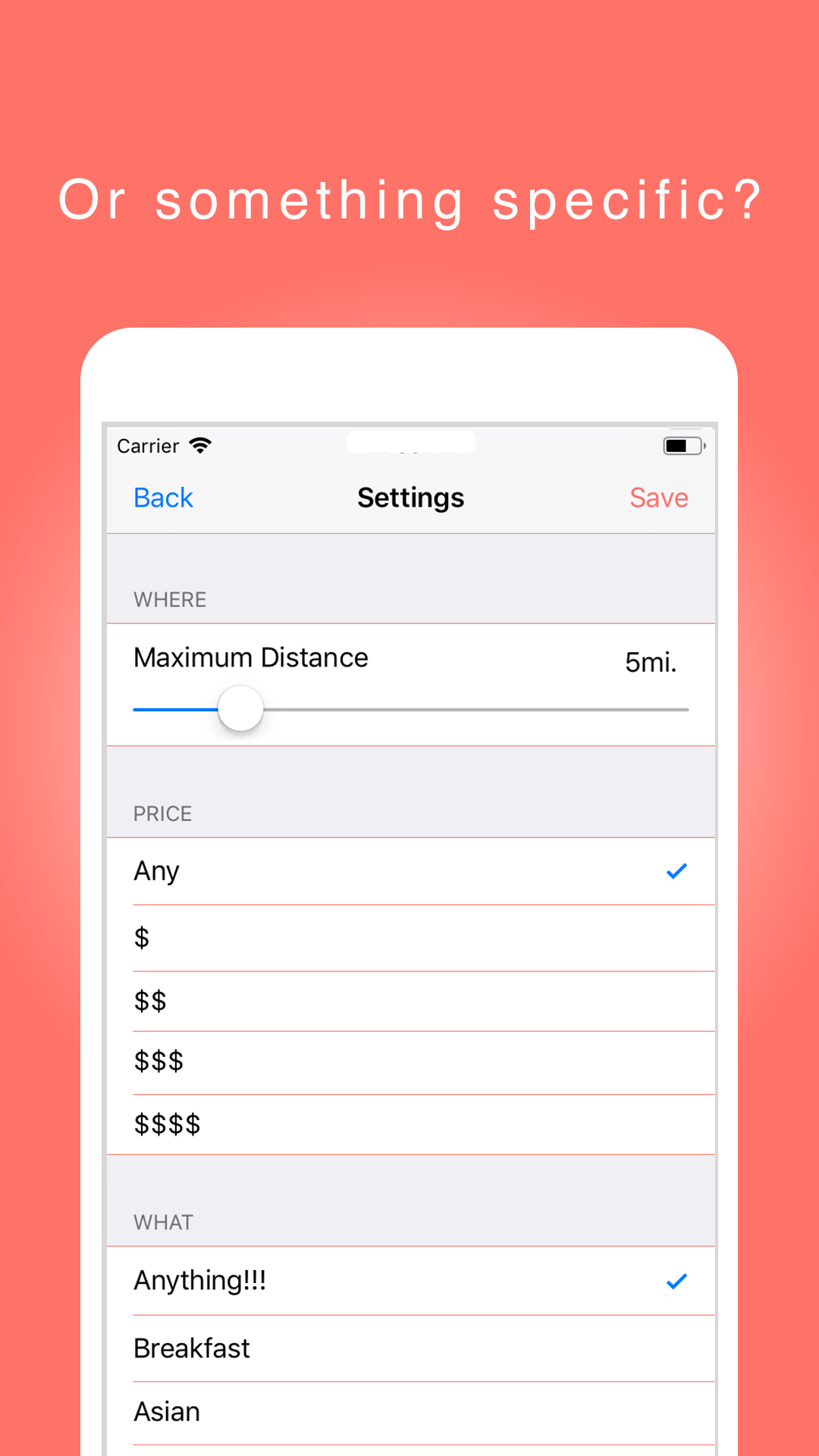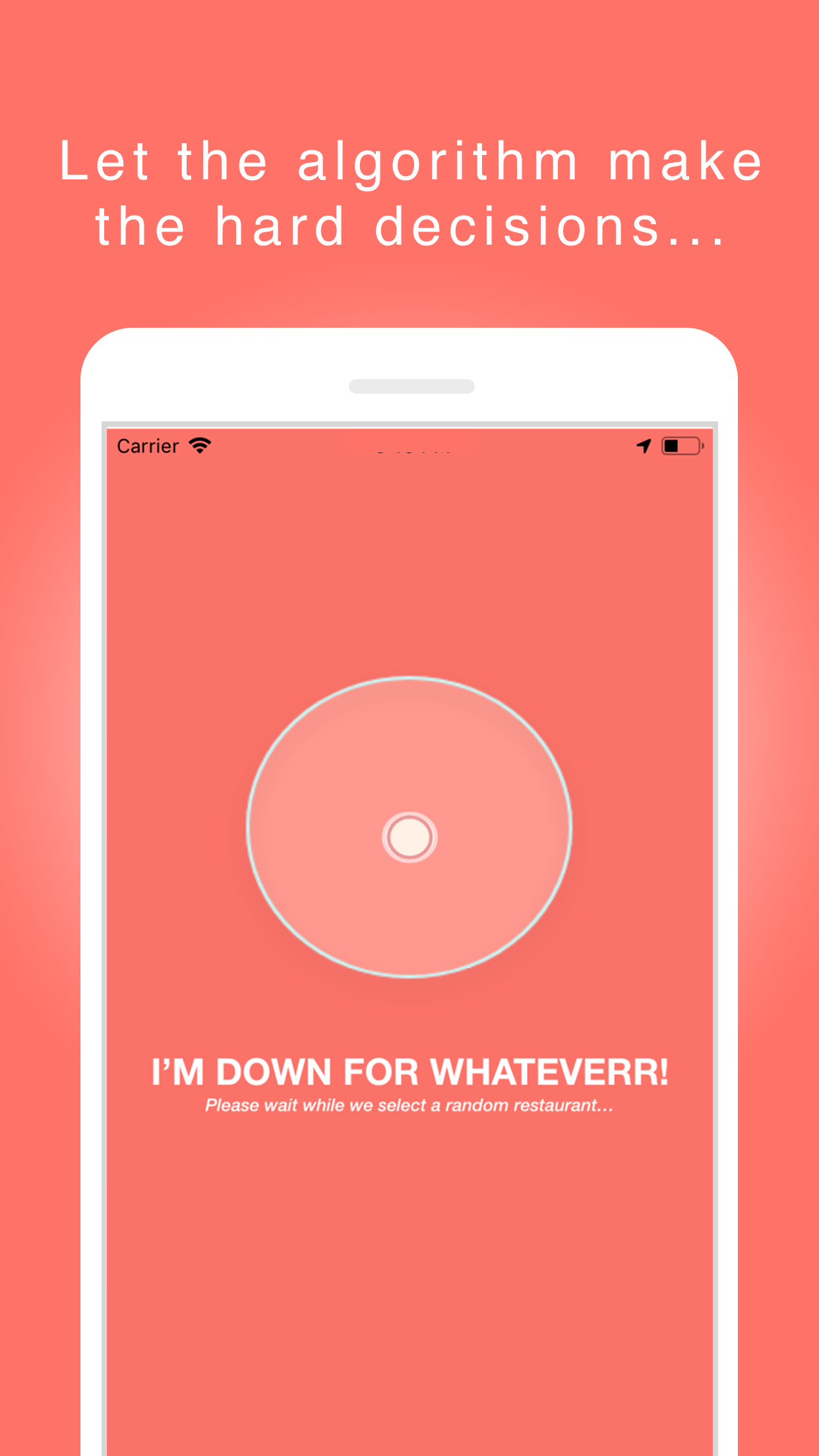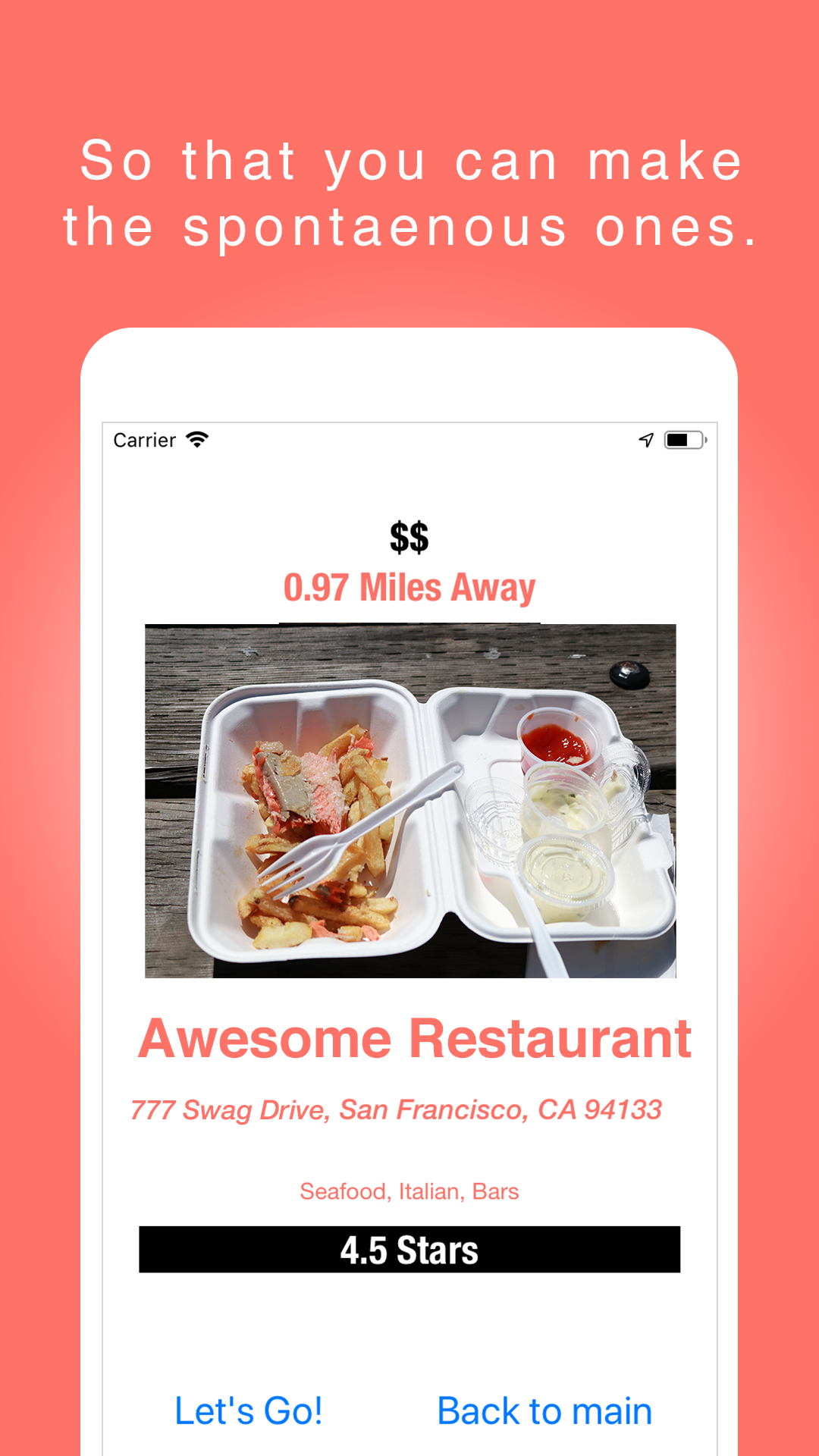 The story of Whateverr started with a single developer who got tired of his friends not knowing where they wanted to eat...
Written entirely in Swift code, Whateverr is an exclusive iOS app available for free only on Apple iTunes. Pulling in all restaurants within a select distance, the app uses a random mathematical algorithm to pick a restaurant out of a list...and ensure that you're guaranteed a new selection of where to eat, almost every single time. 
New city? Indecisive significant other? Just want to try something new? This is the app for you. We know how much of a pain it is to type in "best restaurants" or "what to eat". Get rid of the hassle of arguing over dinner plans and give that search bar a rest. 
The only thing we need from you is a location and an enthusiasm for trying something new. So tell us...
Are you down for Whateverr?!